Last updated on: July 25, 2019
The editorial board comprises of a panel of experts from various disciplines of medical and allied sciences to provide their expertise and guidance in maintaining the clarity of content and focus of the purpose for the journal.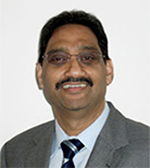 Vikram S. Dogra, MD, FAIUM, FSAR, FSUR, FESUR
Professor of Radiology, Urology & BME
Associate Chair for Education and Research,
Department of Imaging Sciences,
University of Rochester Medical Center,
601 Elmwood Ave, Box 648, Rochester,
NY 14642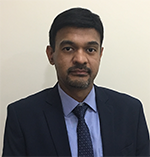 Subramaniyan Ramanathan, MD, FRCR (UK)
Assistant professor of clinical radiology
Consultant Clinical imaging, Hamad medical corporation, Doha-Qatar
Chair, Research and education committee
Teaching faculty in body imaging, ACGME-I radiology residency program
Weill Cornell Medicine-New York (Qatar campus)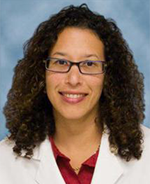 Associate Professor, Department of Imaging Sciences
Section Head, Cardiothoracic Imaging
Fellowship Director, Cardiothoracic Imaging
Program Director, Diagnostic Radiology Residency
Associate Program Director, Integrated DR/IR Residency
University of Rochester Medical Center
Associated Professor of Radiology
Department of Radiology,
Hospital Clinico Pontificia Universidad Catolica de Chile
Marcoleta 367 – Santiago, Chile
Department of Radiology,
Jiangsu Province Hospital, 300 Guangzhou Road
Nanjing, Jiangsu 210029, China
Director, Center for Medical Ultrasound
Suzhou Municipal Hospital,
26, Daoqian Street,
Suzhou, Jiangsu, 215002, China
Prof. Dr. Boris Brkljacic
Associate Professor of Radiology
Department of Diagnostic and Interventional Radiology
University Hospital Dubrava
Avenija G.Šuška 6, HR-10000 , Zagreb, Croatia
Head of Radiology Department
Urology and Nephrology Center
Mansoura University – Egypt
Josethy Astrid Solorzano, MD
Clinica Brito Mejia Peña
Diag. Dr. Luis E.
Vasquez 425
Colonia Medica, San Salvador
El Salvador,
Central America
Dr. Joshi's Imaging Clinic
809, Harjivandas Estate, Dr. Ambedkar Road
Dadar (E) Mumbai 400 014, India.
Prof. Niranjan Khandelwal,
Head Department of Radiodiagnosis
PGIMER, Chandigarh – 160012, India.
Director, Ultrasound Unit
Department of Medical Imaging
Rambam Medical Center and Faculty of Medicine
Technion-Israel Institute of Technology
POB 9602, Haifa 3105, Israel
Institute of Radiology
University of Genoa
Via Balbi, 5
16126 Genova,
Italy
Section Head Ultrasound
Aga Khan University Hospital
Nairobi. Kenya
Prof. Leon J. van Rensburg, MD, DSc
University of the Western Cape
PO Box 772,
Durbanville. 7551
South Africa
Dr. Marco A. Alvarez Arrazola,
Unidad de Radiologia Clinica
Insurgentes 1390 Col Lopez Mateos
Mazatlan Sin. 82110, Mexico
Seoul  St. Mary's Hospital
#505 Banpo-Dong, Seocho-Gu Seoul
137-701Â Korea
12 Rue Mohamed Salaheddine Mutuelleville
1082 Tunis Tunisia
Professor SK Morcos, FRCS, FFRRCSI, FRCR
Professor of Diagnostic Imaging
University of Sheffield, Consultant Radiologist
Sheffield Teaching Hospitals NHS Foundation Trust
Northern General Hospital
Herries Road, Sheffield S5 7AU, UK
Department of Diagnostic Radiology
King's College Hospital
Denmark Hill
London SE5 9RS, UK
Mengo Hospital
P.O. Box 7161 Kampala
East Africa, Uganda
Department of Radiology
GR Dulles/4283 ,University of Pennsylvania Health System
3400 Spruce Street ,Philadelphia,
Pennsylvania 19104
Yale University School of Medicine
333 Cedar Street ,
New Haven,
Conn 06520
With Tenure and Radiologist
Department of Diagnostic Radiology ,
Division of Diagnostic Imaging
The University of Texas M.D. Anderson Cancer Center
Houston, TX
Susan Johnston Ackerman, MD
Associate Professor of Radiology
Vice-Chair for Clinical Affairs in Radiology
Division Director of Ultrasound
Medical University of South Carolina (MUSC)
Charleston, South Carolina 29425
Clinical Imaging Sciences
Department of imaging sciences
University of Rochester medical center
Rochester, NY 14642
Professor of Emergency Medicine
Northside Hospital
1200 Northside Forsyth Drive
Emergency Department
Cumming, GA 30041
Associate Professor of Radiology
Department of Imaging Sciences
Director of the Nuclear Medicine Residency Program
Department of Nuclear Medicine
University of Rochester Medical Center
Rochester, NY 14642
Assistant Professor of Radiology
University of North Carolina
101 Manning Drive
Chapel Hill,
NC 27514
GASTROINTESTINAL RADIOLOGY
Associate Professor of Radiology
Section Head, Pediatric Radiology
Children's Hospital of Cleveland Clinic
Cleveland
OH 44104
Associate Professor of Radiology
University of Virginia Health System
Department of Radiology
Division of Interventional Radiology
Angiography and Special
P.O. Box 800170 , Charlottesville, VA 22908
Section of Abdominal Imaging
Department of Radiology
University of Cincinnati Medical Center
234 Goodman St
Cincinnati, OH 45267
Associate Professor of Radiology
Assistant Professor of Clinical imaging sciences
Department of Imaging Sciences
University of Rochester Medical Center
Rochester, NY 14642